This activity is the chance for students to share their knowledge about ways to cut out single-use plastics. These fun-to-draw portraits with speech balloons will inspire the whole school community to take up the Plastic-Free for a Week Challenge!
This Earth Rangers Classroom Activity Starter will get you and your class started on your next activity. Our "build-your-class-activity" tool will give you ideas — you take it from there!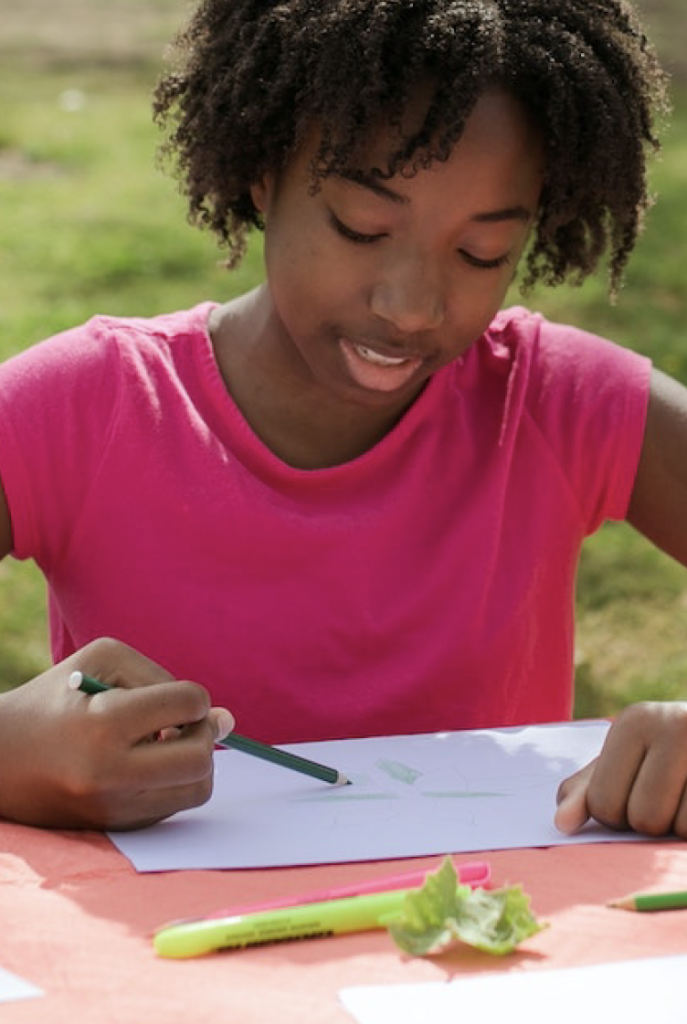 Grade level: K-3, 4-6
Learning Objective:
– Recognize that celebrating and sharing ways in which people are cutting out single-use plastics contributes to environmental change
During this activity, students will:
– Draw portraits of themselves or others sharing how they are decreasing their use of single-use plastics
– Apply learning about symmetry, line, shape, colour, texture and value
– Share their portraits with the larger community
– Encourage others to cut out single-use plastics
Materials:
Set it up:
1: PICK A PORTRAIT SUBJECT
− self
− peer
− staff member
− community leader
− celebrity
− family member
2: PREPARE FOR THE PORTRAIT
If students are drawing other students, staff members, or community members, they will need:
− a good photo of the face of the subject and permission to use it, or a time to complete a sketch face-to-face
− a quote from the subject about how they are cutting out single-use plastics
− OPTIONAL: a photo of the alternative the subject is using (e.g. their reusable cup, their lunch containers, etc.)
3: SELECT ART MATERIALS
The type of paper and drawing materials depend on the size and style of portrait.
You could provide students with:
− face templates: a cardboard cut-out of a basic face shape that students can trace onto their paper
− pre-made speech balloons
4: PICK A LOCATION FOR THE COMPLETED PORTRAITS
− one or more bulletin boards
− an entire wall
− a slideshow for an assembly or a digital display (e.g. in the school lobby)
− a yearbook
Start it up
Keep it up
Resources
How Long 'Til it's "Gone" Quiz (Earth Rangers)
This interactive Earth Rangers quiz gives students the chance to think about how long it takes for plastics to breakdown into microplastics.
Journey of a Plastic Bag (Earth Rangers)
Plastic bags might seem convenient, but they have a lasting impact on the environment. This Earth Rangers info sheet outlines the environmental cost of a plastic bag
Plastic-Free For A Week Challenge (Earth Rangers)