Students collect and tally litter, gathering data to support a letter-writing campaign against
single-use plastics.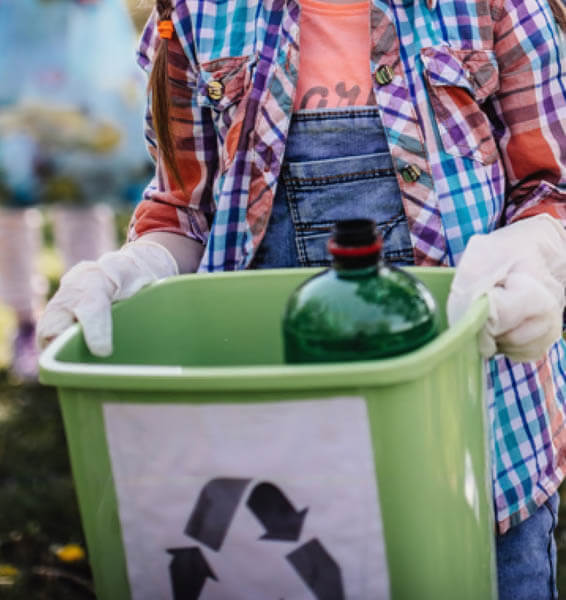 Setup
Set up a date and time when students can go outside, weather permitting.
Pass out gloves and bags for litter collection.
Pass out clipboards with the plastic audit attached.
Instructions
Model how to tally single-use plastics as you pick up litter in the schoolyard.
Run the litter pick-up and audit.
Combine tallies from each group (and multiple classes, if this is a whole-school event).
Ask students to use the consolidated data and the Stop Pollution Jot Notes to draft letters to a suitable decision-maker in the community
Discussion Questions
Choose one or several of the questions below.
REFLECTION ON THE ACTIVITY
What are some new ideas you have about single-use plastics as a result of this audit?
ENVIRONMENTAL ACTION / SCIENCE CAREERS
What will you do next to reduce plastic pollution at school?
What skills do you have that might make you successful at motivating others to stop using single-use plastics?
There was a school in New Jersey, US, that did a complete ban on plastic cutlery by writing a letter home and giving free stainless-steel utensils to each family. They used fund-raising for this. How do you think fund-raising could help your biggest plastic pollution problem?
Teacher Tips
Some teachers use digital tools to consolidate data between classes and schools, increasing
the impact of the audit. Online data visualization and infographic tools are also useful.
Follow-up: Field Trip
Arrange a tour (or virtual tour) to a waste resource management site to see how recycling works in your community.
References
Kracl, C., & Harshbarger, D. (2017). Methods & Strategies: Ask the Right Question. Science and Children.
54(9), 78-82.
Thakur, N. (2021). Implementing a School-Wide Ban on Single-Use Plastic Cutlery in a New Jersey Elementary School: A Case Study on the Scope and Limitations of the Role of School Leadership in Incorporating Sustainable Development Practices into a School Agenda. In R. Iyengar & C.T. Kwauk (Eds.), Curriculum and Learning for Climate Action. (pp.35-42). Brill.