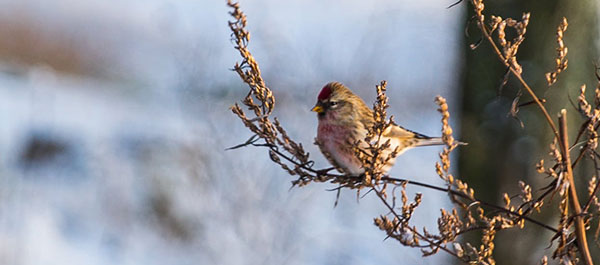 This month's feature activity is the game "Off we go!" which helps students visualize the importance of conservation and restoration of wetlands for migratory birds. However, let's not forget the birds that stick around all winter, you'll also find an activity for engineering birdfeeders.

The animals designed by the participants of the "What a Peculiar Animal!" contest are all ready to live in a variety of severe conditions. We will unveil the winner…and some honorable mentions!

Have you signed up an Earth Rangers Club yet? Check out what you can do with your eco-club this December!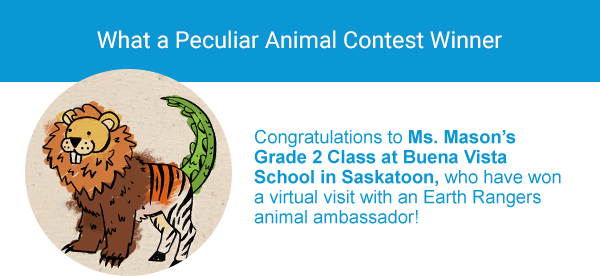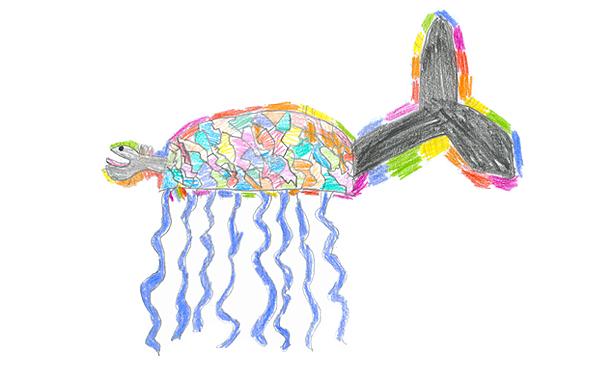 "It has a snapping turtle mouth. It can break the spines. It has a dolphin tail so it can swim fast."
Thank you to everyone for your participation! Visit earthrangers.com to discover some more VERY peculiar animals created by students in Calgary AB, Brandon MB, and Toronto ON!
---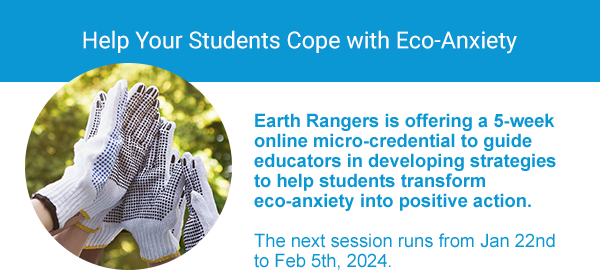 For more information or to sign up, click here.
EARTH RANGERS HOMEROOM
Did you know that Earth Rangers has a whole site dedicated to ready-to-use resources for educators? This activity and many more can be found on Earth Rangers Homeroom!

Looking for resources in French? Ma Classe Éco has everything you need. You can also sign up to receive our French Newsletter here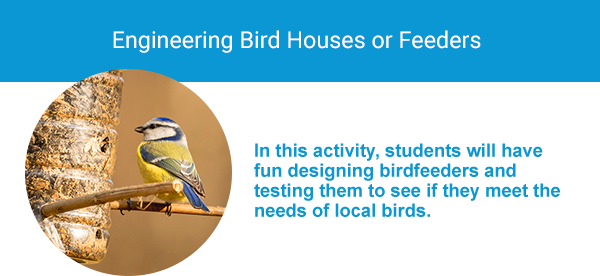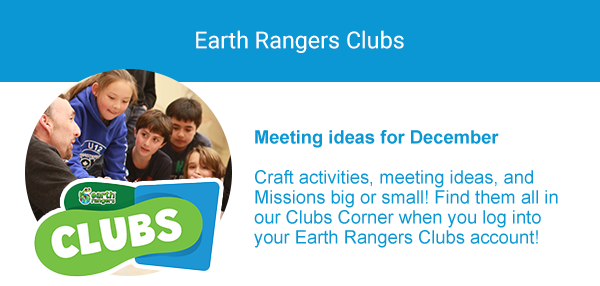 During the long nights and short days of December, it can be harder to get outside. Next month's newsletter will include suggestions for activities than can help students connect with nature while being inside. We will also reveal the next Homeroom contest!

Environmentally yours,

Stephanie
Education Programs Manager
Earth Rangers
homeroom@earthrangers.com

Do you know an educator who would be interested in receiving this newsletter? They can click here to subscribe. En français ? Click here!